Craig Root: / Testimonials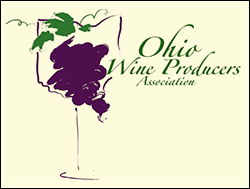 Donniella Winchell (Executive Director) Ohio Wine Producers Assn: Craig Root recently gave a Skype presentation on Owner-Manager tactics and Sales/Customer service before 150 people at the 9th annual License to Steal Marketing Conference which attracted wine, tourism and economic development professionals from seventeen states.
Among conference attendees were some of the top marketing minds in the industry and frankly, a couple of people on our planning team were skeptical about watching Craig's presentation via Skype. However, his information and delivery were both compelling and engaging, and the content immediately translatable to their circumstances--particularly because his ideas and suggestions were so practical and easy to implement. The event exit surveys showed additional very positive feedback, with over 90% indicating that the group would like to invite him to present again in 2014.
I recommend Craig's Skype seminars wholeheartedly.
Mack Jennings (President and CEO) of Mario Andretti Winery: Craig was our consultant on the complete start-up of our tasting room. During all phases including design review, business plan, income expense projections, staffing, training, and direct mail program, he demonstrated outstanding service. Not only did he offer creative experience-driven guidelines and suggestions, he also gave us great service. I recommend his company highly for anything from small projects to total start-ups of tasting rooms
Karel Bush, Promotion Specialist, Michigan Grape and Wine Industry Council: Craig presented two topics at our Michigan Grape and Wine Conference via Skype: State of the Art Wine Club, and How to Deal with Difficult Situations in the Tasting Room and on Tours. The Skype presentation went off without a hitch, and both of Craig's sessions were rated very highly on feedback we received from attendees. Craig communicated clearly, providing information in a manner that was easy to grasp. He used every minute of the presentations effectively – attendees were taking notes throughout and left with many practical ideas they could implement in their businesses immediately. I wouldn't hesitate to recommend Craig for similar presentations, and we hope to invite him to speak again in the future.

Catherine Carpy (Director of Sales and Marketing) of Freemark Abbey Winery: Craig Root has provided a variety of tasting room consulting services for our winery. He gave us excellent service, particularly in the creation of our direct mail club, which has grown to over 1000 members.
Mark Majors (Vice-President of Marketing) of Kauai Coffee Co.: Craig helped me with the total creation of our coffee plantation visitor center in Hawaii. As a former consultant myself with a large international company, I know good from bad--and Craig is great. His business systems and procedures proved to be extremely helpful in developing a very profitable and memorable facility.
Ken Deaver (President) of Deaver Vineyards: We used Craig for consulting in our tasting room, and he provided exceptional value.